Always Fresh, Always Local
Discover the best seafood Western Australia has to offer. Our range of fresh fish, shellfish, molluscs, and gourmet seafood fare will have you hook, line and sinker from the first bite.
Real Value
We source gourmet seafood directly from local fishing boats, to give you the finest and freshest produce within hours of it being caught. Nothing beats the taste of fresh fish, and to sweeten the deal we are dedicated to keeping all our produce affordable.
Whether you are looking for whole fish to prepare yourself, ready-made meals and seafood snacks, fish and chips for the family, or a gourmet seafood feast for a special occasion, WestnFresh are the place to go. Our fresh fish and seafood display is one of the largest in Perth, and – we believe – the best value by far.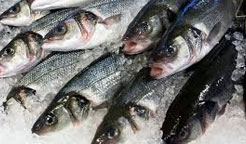 Fresh Fish
Tuck into the best WA pink snapper, emperor, barramundi, dhufish, cod and much more
---
Whole fresh fish and fillets available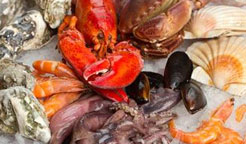 Shellfish
Lovely lobster, perfect prawns, cracking crabs – it's all here at WestnFresh
---
We source from local
shellfish boats every day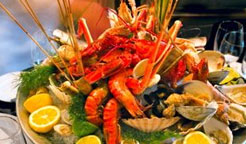 Gourmet Seafood
Restaurant quality seafood meals at home with fresh produce from WA and NZ
---
Gourmet delights ready for you to indulge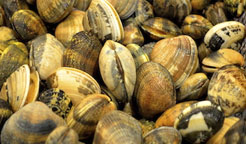 Molluscs
Whole or portioned squid and octopus fresh from WA ready to prepare
---
Taste the difference with WA molluscs
Browse Our Seafood Selection Below
If you are looking for a wide variety of fresh seafood, visit WestnFresh Seafood. You can browse our selection of seafood below. Contact us today to make sure we have the fish you want in stock or to learn about our catch of the day.
Cove Bay Barramundi
Pink Snapper
Goldband Snapper
Sand Snapper
Frypan Snapper
Spangled Emperor
Tasmanian Salmon
NZ King Salmon
Spanish Mackerel
Shark Bay Mullet
Whitebait
Rankin Cod
Estuary Cod
Spotted Cod
Bar Cod
Red Emperor
Red Throat Emperor
Blue Spot Emperor
Red Spot Emperor
Shark Bay Tailor
Herring
Dhufish
Coral Trout
Baldchin Groper
Nannygai
Gummy Shark
Bronze Whaler
Tuna
Swordfish
Shark Bay Whiting
Fresh Crabs
Local Mussels
Fresh Oysters
NZ Greenlip Mussels
Morton Bay Bugs
Cooked Tiger Prawns
Cooked King Prawns
Raw Tiger Prawns- Shark Bay
Raw King Prawns- Shark Bay
Skark Bay Clams
WA Lobsters Tails
Cooked WA Lobsters 
Raw WA Lobsters
In House Smoked Fish
In House Smoked Salmon
Salmon Sweet Potato Cakes
Thai Coconut Fish Cakes
Lemon & Herb Fish Cakes
Crumbed Snapper
Snapper Fish Fingers
Barramundi Prosciutto Skewers
Salmon Lemon Skewers
Scallop/Prawn Fish Cakes
Salmon Miso
Salmon Teriyaki
Salmon Asain Marinate
NZ Smoked Salmon
Gravalax
Pastrami
Smoked Mussels
Smoked Squid Legs
Marinated Mussels
Marinated Octopus
Salmon Patties
Chilli Prawn Skewers
Garlic Prawn Skewers
Chilli Squid
Garlic Squid
Crumbed Calamari
Lemon Pepper Squid
Garlic Prawns
Prawn Flesh
Sign up to the Rewards Program